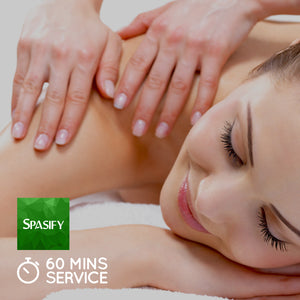 RECOMMENDED JUST FOR YOU!
Outstanding Service 🏆🏆🏆🏆🏆
Best Price and Excellent Value for Money! 👍💳🏷️
📍 Business Location
2F, Lot 17, Greenwoods Park, Rizal Highway, Subic Bay Freeport Zone, Zambales, Philippines
📝 Description
Relaxing Hand & Arms Massage for 30 Minutes.
🎗️ Reminders

⏱️ Operating Schedule 1: 1:00 PM - 3:00 AM (Mon-Sun)
🚫 Business Cut Off Time: 2:00 AM 
👮 Security: On-Site
🙍 Front Office: Limited Hours
🚘 Parking: Yes
🛁 Restroom: Available
🌙 Restaurant or Snack Bar: Available
💳 Service Charge & Taxes: Inclusive
🚭 Smoking Restrictions: No-Smoking
🚪 House Rules, Regulations and Other Policies
No Data Available
🚫 Property Cancellation and Refund Policy
No Cancellations or Refunds.
🚫 Spasify Marketplace Cancellation and Refund Policy
If the Guest wishes to cancel same day, advance and/or bulk reservation after Spasify Marketplace received the Guest payment, the booking fee and other related charges is non-refundable. The booking fee, entire access, purchase or stay may still be charged depending on the Merchant Partner policy that the Guest agreed to at the time of their reservation. To Learn More please visit our Reservation & Cancellation Policy or Frequently Asked Questions
Disclaimer: Spasify Marketplace will not be held responsible for any inaccuracies. It is the responsibility of the Partner Independent Service Providers, Merchants, Salons, Spas, Hotels, Resorts and/or other Independent Business Properties to assure and maintain the correctness of its own property or service description, pricing, photos and other related business information.​​